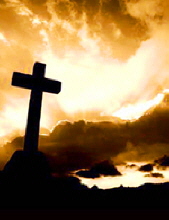 Obituary for Andrew O. Helmuth
Arthur- Andrew O. Helmuth, 67, who lived South of the Otto Center in Arthur, died 8:26 a.m. Monday, November 12, 2018, at St. Mary's Hospital, Decatur.
Funeral services will be held 9:00 a.m. Thursday, November 15, 2018 at the HCK West Building in Arthur. Visitation will be held Tuesday, after 2:00 p.m. and Wednesday, after 10:00 a.m. at the HCK West Building in Arthur. Burial will be in Otto Cemetery, Arthur. McMullin-Young Funeral Home, Sullivan, is in care of the arrangements.
Andrew was born October 4, 1951 to Oba and Anna Mae (Schrock) Helmuth. He married JoAnna Kaufman on November 23, 1978, in Arcola. He was a member of the Old Order Amish.
He is survived by his wife, JoAnna of Arthur and 7 children; Noah James of Arthur, David Lynn and wife Mary of Arcola, Clara Ann and husband Homer Kuhns of Plymouth, IN, Edna Mae and husband Toby Schrock of Hawesville, KY, Mark Nathaniel and wife Melody Brown of Humboldt, Rebecca Elaine and husband Stephan Delagrange of Cisne, and Maynard Leroy of Arcola and 12 grandchildren. Brothers, Willard (Irene) Helmuth of Arthur, Christian Helmuth of Arthur, Willis (Dorothy) Helmuth of Arthur, Wilmer (Laura) Helmuth of Arthur, Reuben Helmuth of Arthur, Ezra (Lise) Helmuth of Arthur, Elva Helmuth of Arthur, Melvin (Clara Mae) Helmuth of Arthur and Lester (Marlene) Helmuth of Arthur; sisters, Sovilla (Marion) Gingerich of Arthur and Martha Ann (Reuben) Gingerich of Sullivan.
He was preceded in death by his parents, Oba and Anna Mae Helmuth, one still born sister and one sister-in-law, Dorothy Helmuth.
Previous Events
Visitation
HCK West Building
2004 CR 1800 E
Arthur, IL 61911
Visitation
HCK West Building
2004 CR 1800 E
Arthur, IL 61911
Funeral Service
HCK West Building
2004 CR 1800 E
Arthur, IL 61911